CON Teachers
Du J. (Jiayue)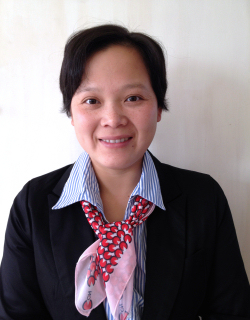 Jiayue graduated from the Shanghai Normal University and she has obtained the certificate "Mandarin Proficiency Level 2A". She worked as a teacher for six years at an elementary school in Shanghai and therefore has a lot of experience in teaching and she is also familiar with child psychology. She spends a lot of time and effort to experiment with new methods so that local children can learn Chinese as a second language easily.
Du K. (Kexin)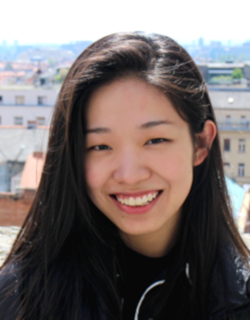 Kexin studied English Language and Literature at Beijing University of International Relations. She continued her studies with a research master's degree in linguistics at Utrecht University. She is currently working as a PhD in linguistics at the Utrecht Institute of Linguistics (Utrecht University). Besides her studies, Kexin is also a teacher of Chinese language and culture.
Gao Y. (Yixin)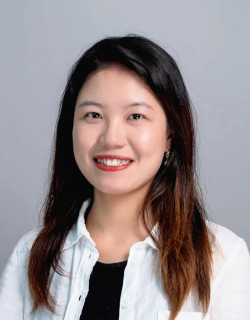 Yixin graduated from the VU Amsterdam with a master's degree in economics, and worked as an English teacher. She has always treated her students with love, patience, equality and respect, using multimedia and games in the classroom to make learning enjoyable. She likes traveling and has traveled to 80% of China, and she also has always been interested in China's history and geography. She hopes that in the classroom, students can visualize China through the framework of geography.
Gao Z. (Zhilei)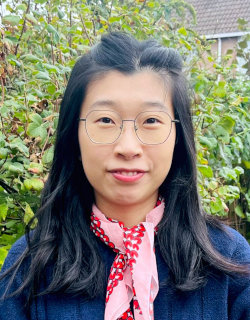 Zhilei graduated from Utrecht University and has extensive teaching experience. She once worked as an English teacher at Beijing New Oriental School. She is passionate about Chinese traditional culture. She has been studying and playing the traditional Chinese instrument Pipa for 20 years. She believes that a good teacher can ignite students' enthusiasm for learning. Through the clever use of games, students can consolidate the language skills they have mastered, so that students can further appreciate the charm of Chinese language and culture in a relaxed and happy atmosphere.
Jia Z. (Zhiyun)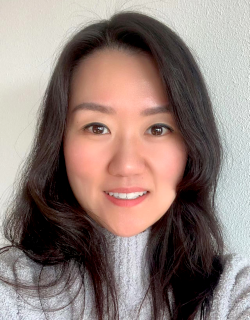 Jia Zhiyun is from Beijing and graduated from Radboud University with a Master-degree in International Management. She has lived in the Netherlands for twenty years and enjoys discovering the cultural differences. While teaching she also covers many aspects of Chinese traditional culture, such as respecting your parents, etc. Zhiyun thinks positively and she is very patient. She hopes that in addition to learning Chinese, student can appreciate Chinese culture and develop a confident personality.
Jin D. (Danjia)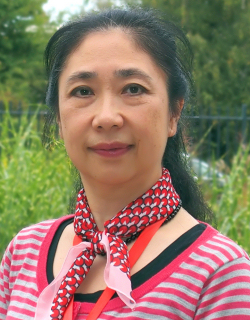 Danjia studied at the Opera department of the Central Conservatory in Beijing. She studied under the famous music teacher and singer professor Guo Shuzhen. Danjia has performed many classical opera arias, songs and classical art songs. She has worked in top class domestic art groups for more than ten years and has a rich experience in stage performances. At the same time, she has built up a rich learning experience as a vocal teacher for many years. Danjia is currently also a teacher at the Chinese Education Center in the Netherlands.
Jin N. (Nan / Anna)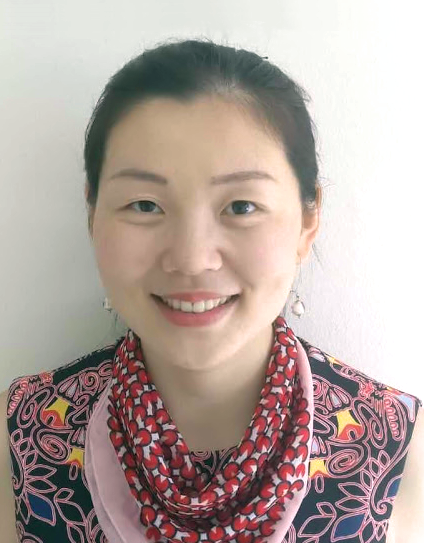 Nan is a graduate of the Zhoukou Normal University and has obtained the certificate "Mandarin Proficiency Level 2A" and the certificate "Professional teacher Chinese". Before she came to the Netherlands, she taught Chinese to non-Chinese for six years. Both mature businessmen and children are very satisfied with her lessons. She also has a lot of experience in organizing the Chinese summer camp for foreign students. She hopes that the students, with her guidance, will be happy to learn the Chinese language well.
Li J. (Jiaxin)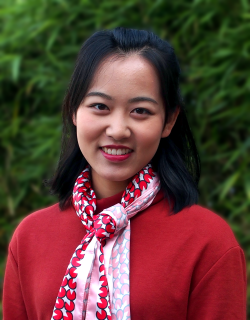 Jiaxin graduated from Utrecht University with a master's degree in public administration and organizational science. After graduation, she is currently working as a software engineer at KPN. She loves to accumulate Chinese culture and Chinese teaching methods in her daily life, and she is committed to stimulate students' recognition and interest in Chinese culture during teaching. She believes in: you can teach a student a lesson for a day, but if you can teach him to learn by creating curiosity, he will continue the learning process as long as he lives.
Li J. (Jing)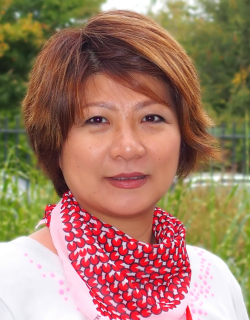 Jing was born in Shanghai and has lived in the Netherlands for over 20 years. She speaks fluent Chinese, Japanese and Dutch and knows very well what a child wants. She is loving and has a great sense of responsibility. With the help of games, songs, crafts and video, Miss Jing ensures that the children become more and more curious and want to repeat her. In this way they learn simple daily conversations in a relaxed atmosphere. Miss Jing believes: if you like it, you'll learn the fastest!
Li N. (Na/Jackie)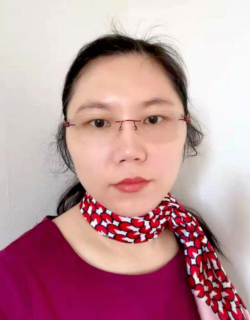 Jackie graduated from Tilburg University and obtains International Certificate for Teachers of Chinese issued by Center for Language Education and Cooperation (CLEC) in 2023. She speaks Chinese, English and Dutch. She has various hobbies and likes children very much. She is a devoted Chinese teacher and promoter of Chinese Culture. Jackie has been living in the Netherlands for over 20 years. She understands cultural differences between China and the Netherlands. She also understands the difficulties oversea Chinese children have in learning Chinese and therefore can help them in a proper way.
Li X. (Xin)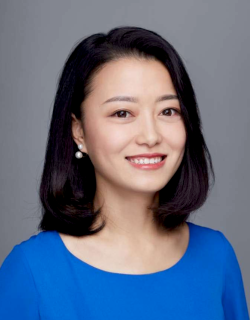 Xin graduated from the Central Academy of Fine Arts. She has worked for well-known Chinese media, as a senior event planner and art agent. Since settling in the Netherlands in 2016, she has been engaged in the promotion of traditional Chinese art and Chinese education. During the teaching process, she focuses on stimulating student's interest in learning, cultivating their learning abilities, creating a good learning atmosphere, and sincerely communicating with parents.
Liu Y. (Yanchao)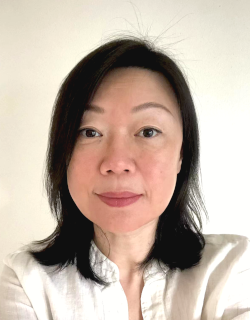 Yanchao Liu graduated from Jilin University of Finance and Economics and she obtained her Master Degree in Human Resource Management and Development from University of Manchester. She is skillful in communication and proficient in presentation. She hopes that all Chinese children abroad will see how beautiful the Chinese language is and that they will gain a greater understanding of Chinese culture and be proud of the Chinese language.
Ma Y. (Yujing)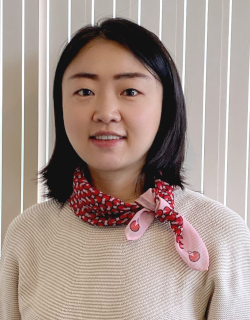 Yujing graduated from Beijing University, doing her Ph.D. at the Vrije Universiteit Amsterdam in the field of Urban Ecosystem Services. She is open-minded and diligent. She has extensive experience in one-on-one tutoring and group classes. She has obtained she has obtained the certificate "Mandarin Proficiency Level 2A". She is good at using multimedia software, inspiring students to think and learn Chinese actively.
Niu C. (Chenxi)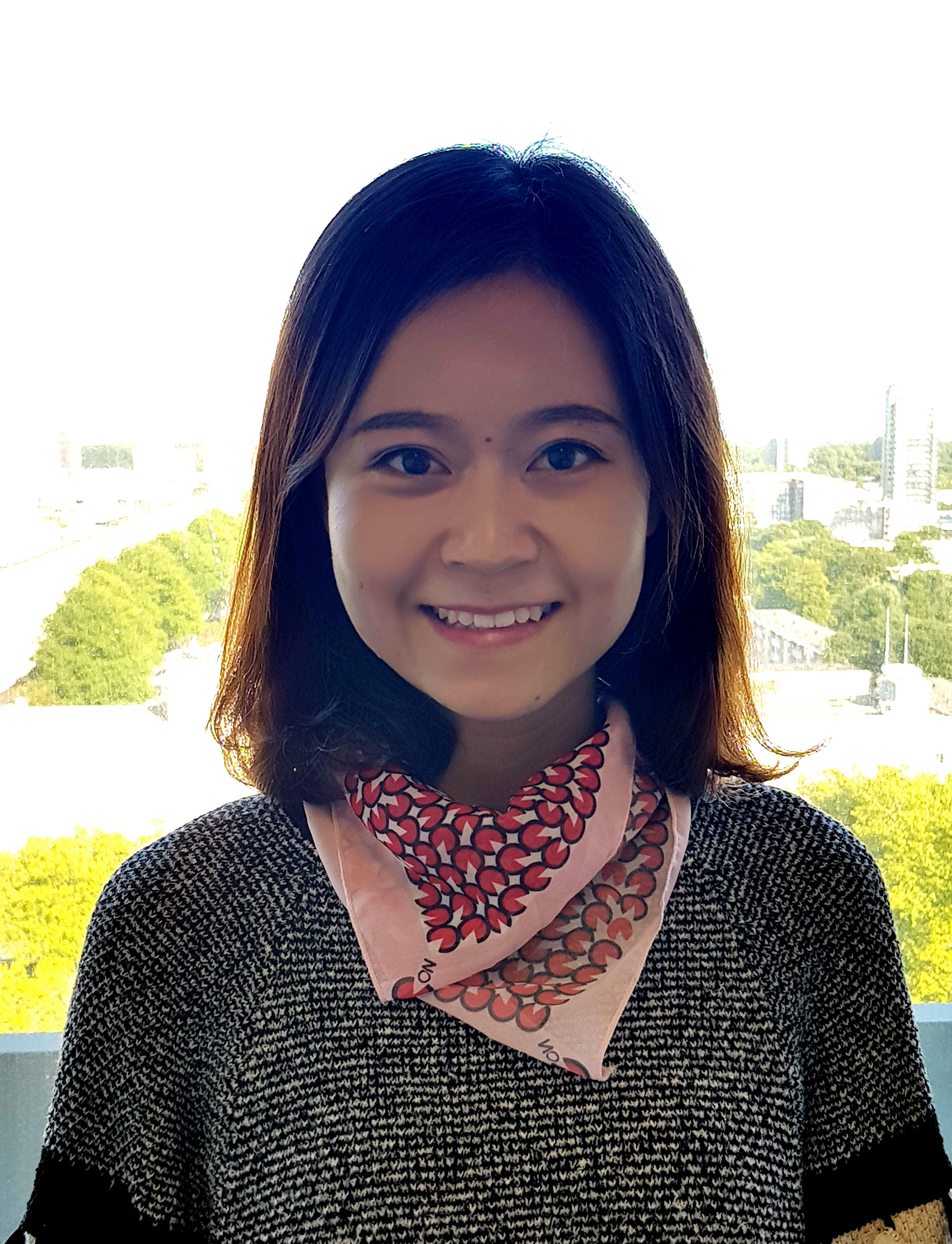 Chenxi graduated from the Institute of Education, UCL. She received her qualified teacher status from the Department of Education in England in 2023. She has a keen interest in children's language development and child psychology. Chenxi explores a wide range of educational and linguistic literature to incorporate effective teaching strategies into her lessons. She believes that motivation and consistency play important roles in one's mastery of Mandarin. She wishes to assist her students in achieving lasting progress.
Ruan Z. (Zhenzhen)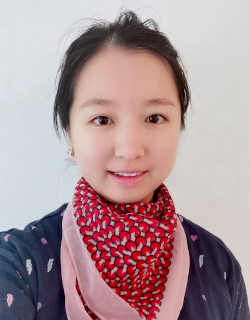 Zhenzhen graduated from the Rotterdam University of Applied Sciences. She has a second-degree teaching certificate in mathematics. She is the mentor of graduating class and teaches mathematics to high school students. Zhenzhen has a rich teaching experience on Chinese and Dutch. In 2017 and 2018 she participated in the Chinese Vocational Teacher training at the university in Xian and Guangzhou and for this she obtained the certificate of the highest level.
Wang Q. (Qin)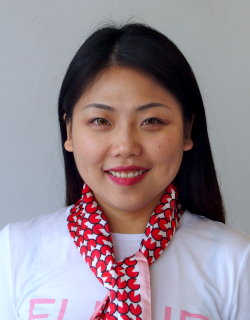 Wang Qin graduated from Beijing Foreign Studies University. She has a Chinese teacher certificate, an international teacher certificate and a certificate "Mandarin Proficiency Level 2A". She has been engaged in education and training since 2009 and has rich teaching experience. She loves teaching Chinese as a foreign language. She is responsible, caring and empathetic towards students and is deeply loved by students. Her educational philosophy is: teach students in accordance with their aptitude, teach through fun, and let the light of Chinese culture illuminate the world!
Wang Y. (Yu)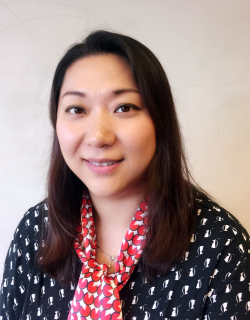 Yu was born in China and grew up in Hong Kong. She mastered the Chinese language in Manderin and Cantonese. She gave manderin lesson in Hong Kong. After she settled in the Netherlands, she understood that it is very important that as a Chinese you must be able master the Chinese language. She believes when raising children, it is important that you also teach the standards and values.
Wu M. (Minghui)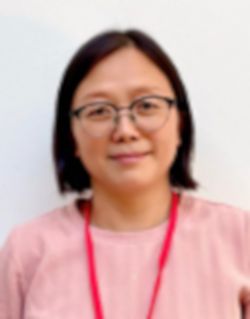 Minghui is enthusiastic in both teaching and learning languages. She has extensive experience teaching children's language in China and Europe. She earned her undergraduate and Master's degrees in linguistics in Norway and the Netherlands. According to her, we should encourage children to learn Mandarin as their heritage language in an oversea setting by guiding and stimulating their interest, and then progressively assist them in establishing confidence and the capacity to speak and read as they continue to learn the language.
Yi P. (Pengzhen)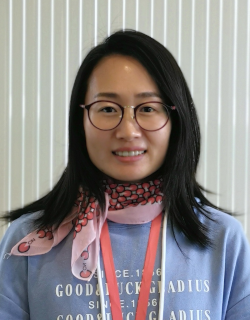 Pengzhen graduated from Dezhou College with a major in preschool education. She worked as a kindergarten teacher in China with rich educational experience. She has attended and certified Montessori teacher training. Based on the different stages of children's psychological development, she is able to stimulate students' interest in learning through picture books, games, music, etc. Her classroom atmosphere is lively and interesting.
Yu M. (Min)
Min is from Beijing and graduated from Hogeshool voor Econonische Studies in Amsterdam with a major in international financial management. She has ten years of experience in teaching Chinese for adults, and has twice participated in the training of overseas Chinese teachers. Her teaching tenet is "Learning in happiness, making learning happy." Feeling happiness is the source of all persistent learning. She hopes overseas children can experience the charm of Chinese culture and the profoundness of Chinese language.
Yu P. (Ping)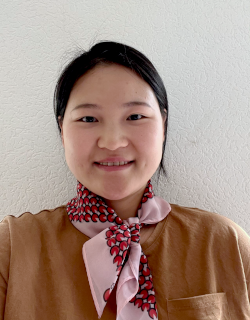 Yu Ping is from Henan and has experience as a kindergarten teacher in Beijing. She is loving and has a great sense of responsibility. She likes to observe and respect every child, thereby trying to understand them as much as possible. She helps the children to develop the Chinese language in a playful and interactive way, so that the children can also have fun learning.
Zhang C. (Chang)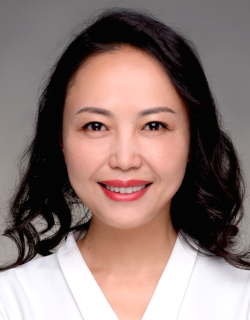 Chang is originally from Suzhou China. After graduated from Jiangsu University, She worked for 4 years in a German company. In 2001 she came to the Netherlands. After 10 years working she found out that she likes to work with children. Since 2015 she studied Applied Psychology and Holistische Kindertherapie. She likes teaching the children in a playful and joyful way. She hopes that the weekly Chinese course become one part of their memory of a happy childhood.
Zhang Z. (Zhen)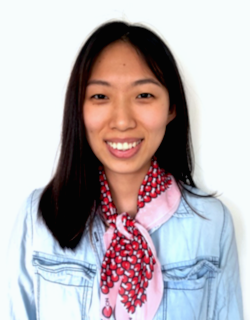 Zhen graduated from the Ocean University of China with a bachelor's degree in pharmacy and a master degree in Academy of Military Medical Sciences in pharmacy. She has taught Chinese online to students from different countries and ages. She advocates teaching in accordance with their own aptitude and learning through encouragement. She believes that learning Chinese is not only about learning a language, but also about learning the culture and understanding the history of a country.
Zhao J. (Jing)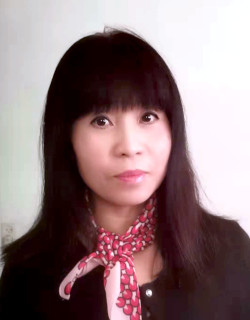 Zhao Jing graduated from Shandong Normal University. She has settled in the Netherlands for nearly 20 years and she has a deep understanding of the differences between Chinese and Dutch cultures. In May 2020, she obtained the IPA-certified "International Registered Advanced Chinese Teacher" certificate. She once taught eighth grade Chinese in a primary school in the Netherlands. She is caring and patient, and is good at discovering the potential in each child, while stimulating their interest and motivation in learning Chinese.