CON Teachers
Chen A. (Arien)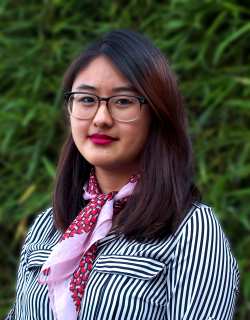 Arien was born in the Netherlands and is currently studying at VU University. In 2012, she obtained her HSK level 6 certificate. Furthermore, she participated in the National Chinese recitation competition twice and won second prize for both times. She has been teaching various levels of Mandarin classes at CON since September 2016. Her personality can be described as creative, patient, and passionate to work with kids.
Du J. (Jiayue)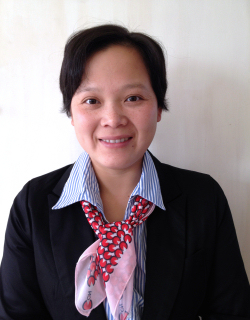 Jiayue graduated from the Shanghai Normal University and she has obtained the certificate "Mandarin Proficiency Level 2A". She worked as a teacher for six years at an elementary school in the Xuhui District of Shanghai and therefore has a lot of experience in teaching and she is also familiar with child psychology. She came to the Netherlands to reunite with her husband. When she began to teach Chinese to her own children, she was made aware of how difficult it is for children to learn Chinese outside of China. She spends a lot of time and effort to experiment with new methods so that local children can learn Chinese as a second language easily.
Du K. (Kexin)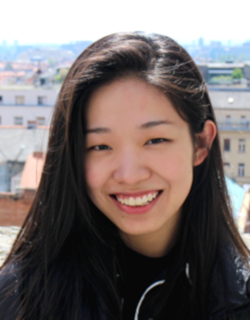 Kexin studied English Language and Literature at Beijing University of International Relations. She continued her studies with a research master's degree in linguistics at Utrecht University. She is currently working as a PhD in linguistics at the Utrecht Institute of Linguistics (Utrecht University). Besides her studies, Kexin is also a teacher of Chinese language and culture.
Huang Y. (Yixuan)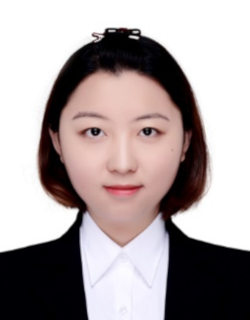 Yixuan is currently studying at the University of Amsterdam for PhD in biology. She graduated from Jilin University with a bachelor and master degree. During her school time, she achieved several years of extensive online and offline teaching experience. For students of different levels, she can always explain patiently and step by step. She is good at using multiples views and scenarios to integrate Chinese into daily conversations so that students can understand the acquired content deeply. Her teaching courseware is always ingenious, allowing children to learn independently while learning happily.
Jin D. (Danjia)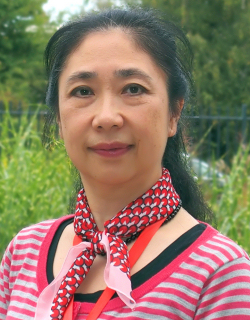 Danjia studied at the Opera department of the Central Conservatory in Beijing. She studied under the famous music teacher and singer professor Guo Shuzhen. Danjia has performed many classical opera arias, songs and classical art songs. She has worked in top class domestic art groups for more than ten years and has a rich experience in stage performances. At the same time, she has built up a rich learning experience as a vocal teacher for many years. Danjia is currently also a teacher at the Chinese Education Center in the Netherlands.
Jin N. (Nan / Anna)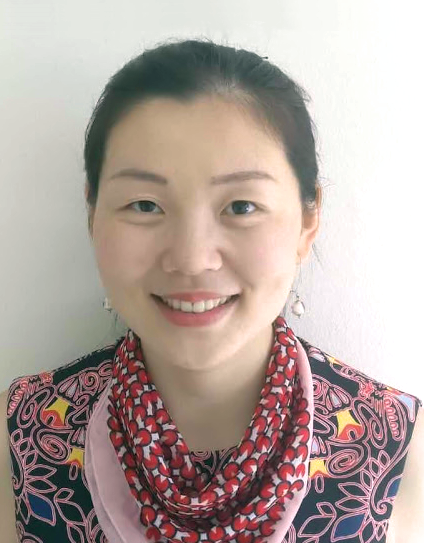 Nan is a graduate of the Zhoukou Normal University and has obtained the certificate "Mandarin Proficiency Level 2A" and the certificate "Professional teacher Chinese". Before she came to the Netherlands, she taught Chinese to non-Chinese for six years. Both mature businessmen and children are very satisfied with her lessons. She also has a lot of experience in organizing the Chinese summer camp for foreign students. She hopes that the students, with her guidance, will be happy to learn the Chinese language well.
Li J. (Jiaxin)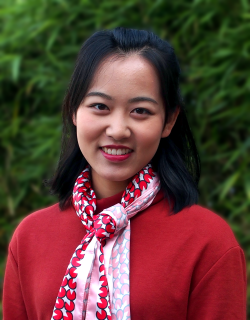 Jiaxin graduated from Utrecht University with a master's degree in public administration and organizational science. After graduation, she is currently working as a software engineer at KPN. She loves to accumulate Chinese culture and Chinese teaching methods in her daily life, and she is committed to stimulate students' recognition and interest in Chinese culture during teaching. She believes in: you can teach a student a lesson for a day, but if you can teach him to learn by creating curiosity, he will continue the learning process as long as he lives.
Li N. (Na/Jackie)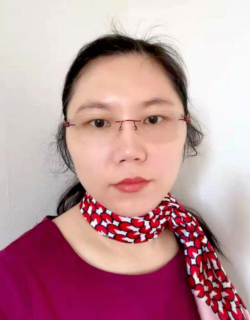 Jackie graduated from Tilburg University. She has various hobbies and likes children very much. She is a devoted Chinese teacher and promoter of Chinese Culture. Jackie understands cultural differences between China and the Netherlands. She also understands the difficulties oversea Chinese children have in learning Chinese and therefore can help them in a proper way.
Lin Q. (Qing)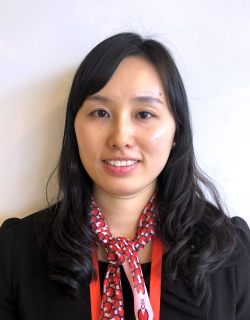 Qing graduated from Shanghai East China Normal University. She majored in Ecology and earned Master's degree of Science. She was already teaching during her study. She has a heart for promoting Chinese language education and Chinese culture. She obtained the certificate of "Internationally Recognized Senior Chinese Language Teacher" and the certificate of level 7 in accordion. Qing is very good in teaching Chinese using multimedia, games and rhymes, which inspires students' growing interest in learning Chinese. She believes that every student needs a different approach and method to learn. In order to keep her own quality and knowledge Qing often participates in various training of Chinese education. In 2015 She participated in the training "Chinese Teacher Certificate" and has obtained the certificate of the highest level.
Liu Y. (Yanchao)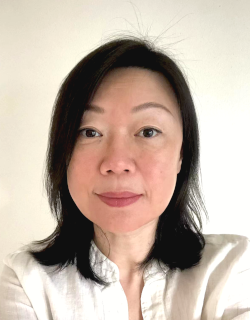 Yanchao Liu graduated from Jilin University of Finance and Economics and she obtained her Master Degree in Human Resource Management and Development from University of Manchester. She is skillful in communication and proficient in presentation. She hopes that all Chinese children abroad will see how beautiful the Chinese language is and that they will gain a greater understanding of Chinese culture and be proud of the Chinese language.
Lu H. (Haixin)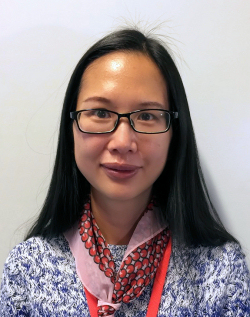 Haixin graduated from De Haagse Hogeschool. In 2014, she obtained an IPA International Chinese Teacher Qualification Certificate, high level. She can explain the Chinese language well with examples and encourages her students to speak and practice a lot. Haixin is from Guangzhou and speaks fluent Cantonese and Mandarin. Zij is responsible for the Cantonese department.
Niu C. (Chenxi)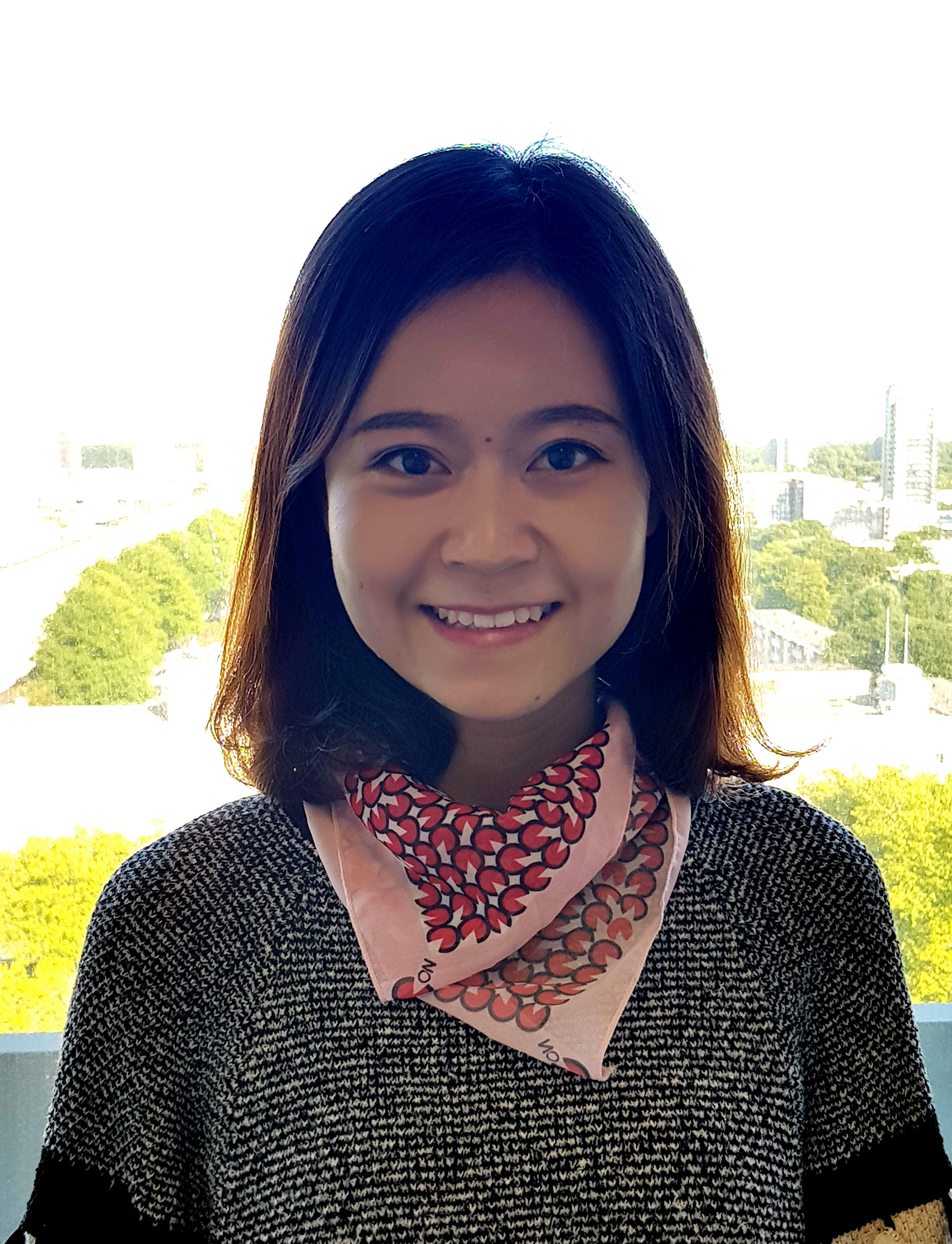 Chenxi studies linguistics at the Vrije Universiteit Amsterdam and has participated in research projects both in China and abroad. She is interested in language acquisition and development of children and devotes herself in teaching Chinese to foreign students. Chenxi beliefs that the core of learning Chinese lies in students interest, and the success depends on their persistence. By adopting a teaching method individualized for students specific needs, she aims to inspire students learning enthusiasm and help them gain long-lasting learning benefits.
Peng X. (Xiaojing)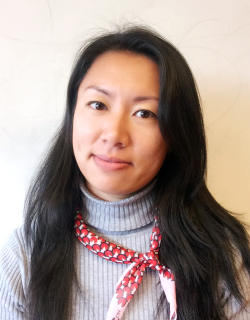 Xiaojing is from Shandong, and during her studies she obtained the certificate "Mandarin Proficiency Level 2A". She has studied several foreign languages like Japanese and German. Xiaojing would like to share her own experience in learning a foreign language with her students and help them understand Chinese language and culture.
Wang Y. (Yu)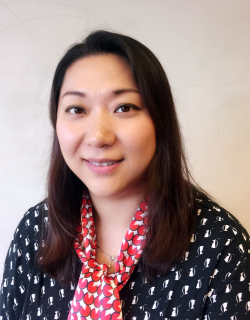 Yu was born in China and grew up in Hong Kong. She mastered the Chinese language in Manderin and Cantonese. She gave manderin lesson in Hong Kong. After she settled in the Netherlands, she understood that it is very important that as a Chinese you must be able master the Chinese language. She believes when raising children, it is important that you also teach the standards and values.
Xie Y. (Yixian)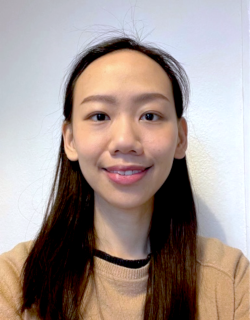 Yi-Hsien graduated from the Department of Teaching Chinese as a Second Language of Taiwan Normal University. She has obtained the certificate of Qualification to Teach Mandarin Chinese as a Second/ Foreign Language and Teacher Certification in Taiwan for teaching in public elementary schools. She has several years of online and offline teaching experience, being able to employ various teaching methods to bring out the best out of any students regardless of age or language level. She puts her heart into creating a positive, cooperative classroom atmosphere. Learning languages is her passion, that she loves to share with her students.
Xu L. (Longfu)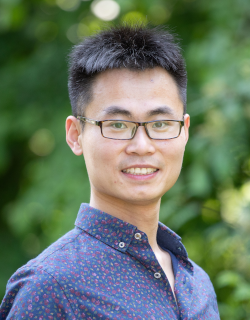 Longfu obtained his Master Degree from the Chinese Academy of Sciences and is currently a PhD candidate in Biophysics at the Vrije Univeristeit Amsterdam. He is good at teaching via multi-media platforms, e.g.: wordwall, kahoot, quizlet. He encourages students to deliver presentations in Chinese on various topics every (two) week(s) and to read more news on Chinese history and culture, by which he aims to train the students not only the practical Chinese but also viewing a widen world with Chinese as a tool. Since Sep. 2019, he has been teaching Chinese as a foreign language in CON. About 20 students finished their studies in his class, among which one-third obtained their HSK3/HSK4 level.
Zhang Z. (Zhen)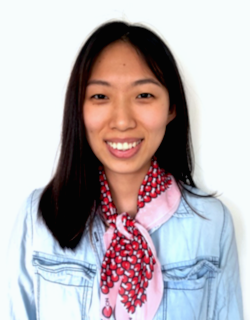 Zhen graduated from the Ocean University of China with a bachelor's degree in pharmacy and a master degree in Academy of Military Medical Sciences in pharmacy. She has taught Chinese online to students from different countries and ages. She advocates teaching in accordance with their own aptitude and learning through encouragement. She believes that learning Chinese is not only about learning a language, but also about learning the culture and understanding the history of a country.
Zhao J. (Jing)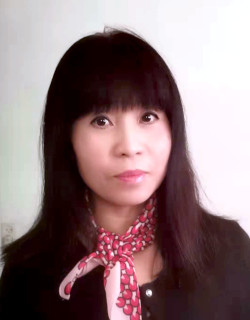 Zhao Jing graduated from Shandong Normal University. She has settled in the Netherlands for nearly 20 years and she has a deep understanding of the differences between Chinese and Dutch cultures. In May 2020, she obtained the IPA-certified "International Registered Advanced Chinese Teacher" certificate. She once taught eighth grade Chinese in a primary school in the Netherlands. She is caring and patient, and is good at discovering the potential in each child, while stimulating their interest and motivation in learning Chinese.