Welcome to Chinees Onderwijscentrum Nederland
Chinees Onderwijscentrum Nederland (CON) is an innovative institute with the mission to educate Chinese speaking talents for the Dutch society. The Chinese language and culture lessons aren given through a modern approach with high quality. All teachers of the institute are graduates from famous universities. They have longstanding experience in teaching and furthermore well trained in teaching with the aid of multimedia. All Chinese students do have the opportunity to take part in summercamps in China.
The two locations of CON in Amsterdam and Utrecht are easily reachable and without any parking fee. All of our classrooms are equiped with a multimedia installation.
Our target group are children and young people from the age of 5 to 18 years.
Announcement
2021-2022 Autumn semester will start at September 4, 2021
First Zoom warm up lesson: September 4 & 5, at 10:00-11:00
Officieel start datum: September 11 & 12, at 10:00-12:30
Registration via https://www.chineesvoorkinderen.nl/index.php/en/register

Download the lesson schedule here

Online lesson explanation
Due to the sharp increase in the number of COVID-19 infections, the school has decided, after deliberate consultation with the board, that we will continue Zoom online for all lessons in period September 2021 till January 2022.
• Online class remains. In the past four months, the CON teachers have worked well together and have followed intensive training courses to provide the online lesson in a fun and effective way. The parents and students have also given a lot of positive feedback on this. The online lesson gives parents more supervision over the learning process of their children. There is more interaction between the teacher and the student. The student participates more actively in the lesson and doing homework. There are many advantages of the online lesson: travel time is reduced, bad weather is no longer an issue, a student can learn Chinese in his own familiar environment. Using study materials available online, including audio, video, typing text and recording pronunciation, allows the student to practice the language even more efficiently.
• The online lessons are given on Saturday and Sunday from 10:00 AM to 12:30 PM, the lesson time is 45-45-30 minutes, there are two 15-minute breaks between those blocks.
• study materials: <First Steps Chinese> published by Beijing Language and Culture University, for the daily conversations + <Zhongwen> for the reading and writing skills.
• Online class platform: Zoom Meeting
• Online class format: Live, PPT, Kahoot, Quizlet, Wordwall, Classdojo
• group size: approximately 12 people
The HSK exams of June 2021 have been completed
On June 19, 2021, the Chinese Education Center (CON) organized the HSK exams in Amsterdam, in collaboration with the Confucius Institute Groningen. The CON usually does this twice a year. Due to the coronavirus, it only happened once this year.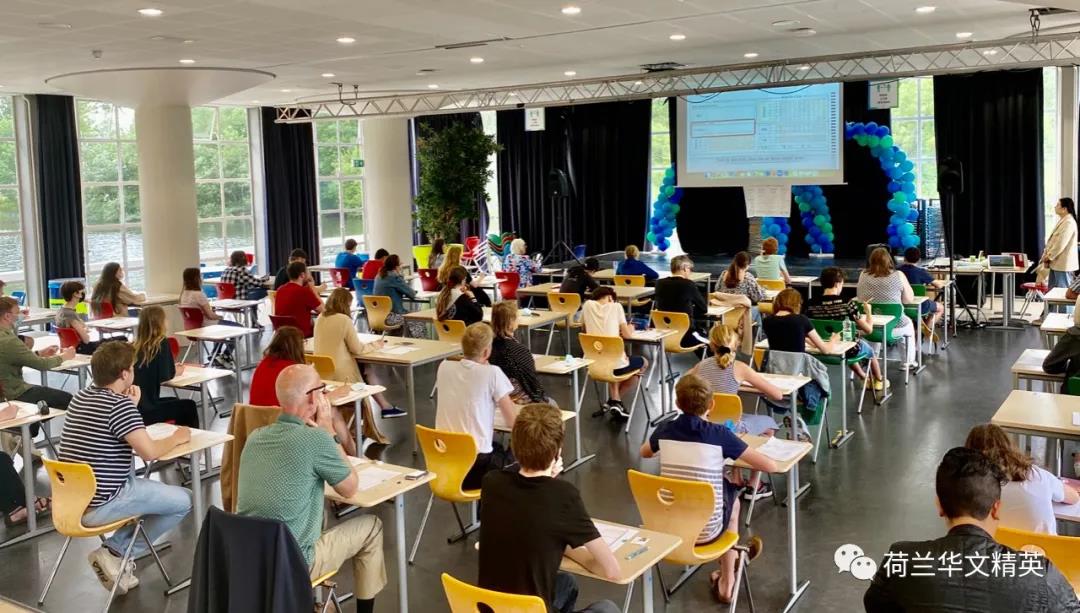 As an extra service for our students, the CON has helped them with the registration and preparation. For example, the CON prints the admission ticket and lends out the special 2B pencils. When the HSK certificates are ready, we will also hand them out personally or send them to the students.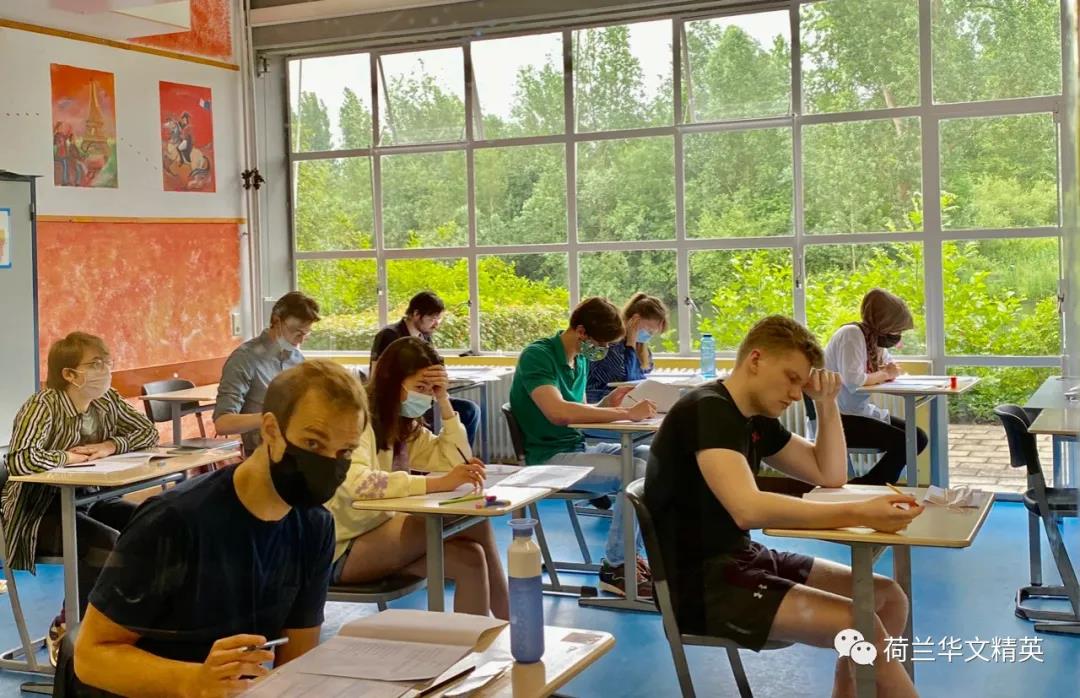 About 130 students took part in the HSK exams this time, from level 1 to 6. Not only CON students, but also many other students from all over the Netherlands came to Amsterdam.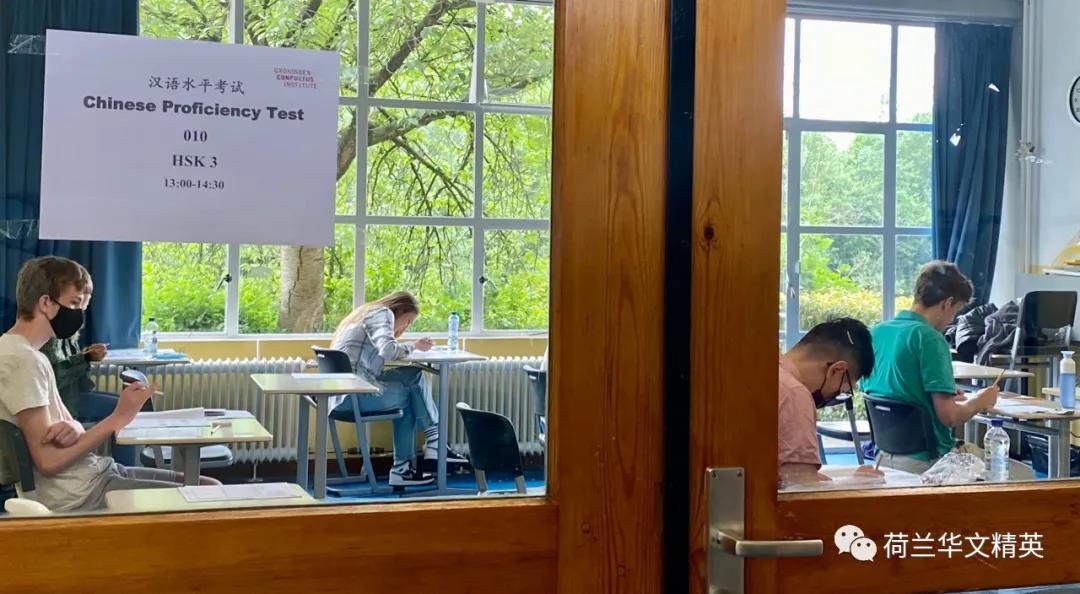 If you also want to follow the Chinese lesson with us, you can register for our summer course or the autumn semester.
The website is: www.chineesvoorkinderen.nl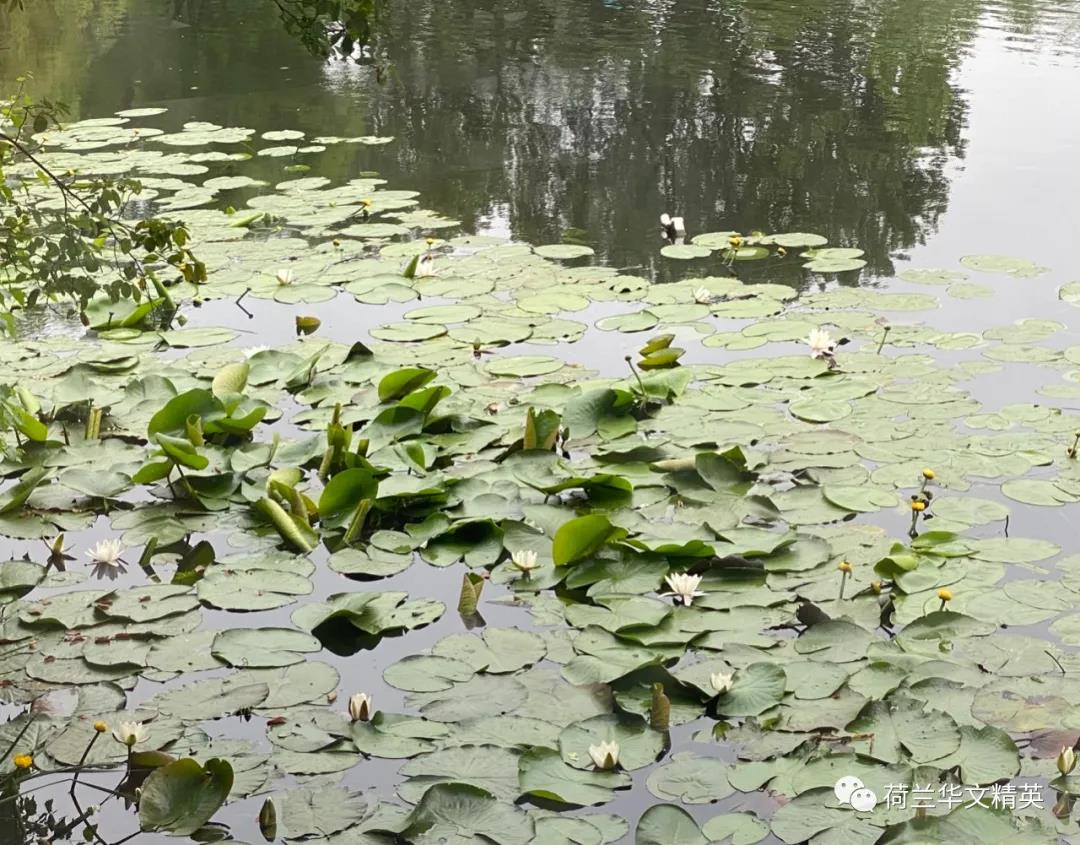 From A to Z, how do you learn Chinese?
From A to Z is the Latin alphabet. The Chinese language works very differently! In the interview of Omroep Flevoland, the dean of the Chinese Education Center, who is also a board member of Chinese College, will tell you all about the language!
Have you always wondered, How tough Chinese is? How do you start learning Chinese? What methods do you use? How long does it take you as a Dutch person to learn Chinese fluently? Are there things that correspond in the Dutch and Chinese language?
Quickly click on the video and listen to her! (in Dutch)
Ouders doen kinderen op Chinese les
RTL4 Nieuws rapportage op het Chinees Onderwijscentrum Nederland.
Nǐ hǎo Hélán! Oftewel 'Hallo Nederland!' Deze Chinese zin kennen steeds meer mensen uit hun hoofd, want het Chinees is in opkomst. Steeds meer mensen melden zich aan voor Chinese taalcursussen en leerlingen doen vaker een examen Chinees op school. "Er is ook meer interesse van Nederlanders zonder Chinese familie."
Adress
Almere:
A. Boekenweg 3, 1333 VD Almere (Oostvaarders College, free parking),



Amsterdam:
De Cuserstraat 3, 1081 CK Amsterdam Buitenveldert (CSB, free parking)
(Metro 51, Tram 5 Boshuizenstraat; Bus 62, 142, 170, 199 De Cuserstraat)


Utrecht:
Maartvlinder 1, 3444 DA Utrecht (Leidsche Rijn College, free parking)
(Bus 28 Korianderstraat)