Teachers team Amsterdam
Guo L. (Lily) - Dean Amsterdam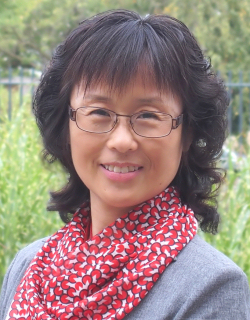 Lily is a Beijing Normal University graduate. She teaches Mandarin Chinese in the Netherlands since 1992. With over 20 years' experience teaching students of different ages, she has developed her own method, especially in the area of phonetic training. She has obtained the certificate "Putonghua Proficiency Level I "(the highest level). In 2007 and 2017 Lily won the price or "Excellent Overseas Chinese teacher" from the Chinese government. From 2009 to date she also teaches to adults at the CCN. From the beginning of CON Lily has other tasks such as guiding and coordination of new teachers in Amsterdam besides teaching.
Chang C. (Chenhui)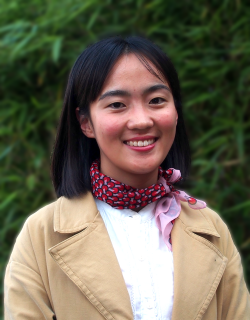 Chenhui is a PhD student ecology at the Vrije Universiteit van Amsterdam. She has obtained the second degree certification for Mandarin Chinese. Now she is teaching children and teenagers Chinese at the campus of Amsterdam.
Chen A. (Arien)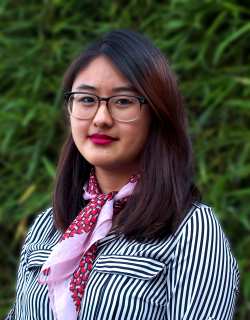 Arien was born in the Netherlands and is currently studying at VU University. In 2012, she obtained her HSK level 6 certificate. Furthermore, she participated in the National Chinese recitation competition twice and won second prize for both times. She has been teaching various levels of Mandarin classes at CON since September 2016. Her personality can be described as creative, patient, and passionate to work with kids.
Hu X. (Xian)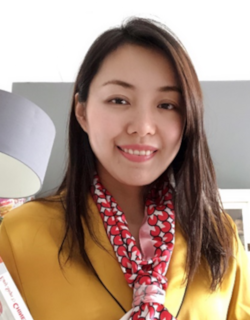 Hu Xian is currently a teacher for the 8th and 9th grades of our school. She graduated from the Chinese Department of the Hunan Normal University,with a high result on the Mandarin level test. Xian has taught Chinese in China and Singapore. She has a friendly style of teaching.
Jin D. (Danjia)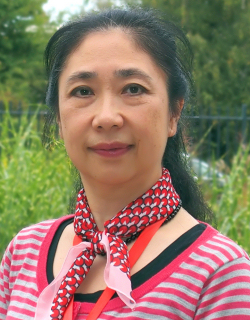 Danjia studied at the Opera department of the Central Conservatory in Beijing. She studied under the famous music teacher and singer professor Guo Shuzhen. Danjia has performed many classical opera arias, songs and classical art songs. She has worked in top class domestic art groups for more than ten years and has a rich experience in stage performances. At the same time, she has built up a rich learning experience as a vocal teacher for many years. Danjia is currently also a teacher at the Chinese Education Center in the Netherlands.
Li J. (Jing)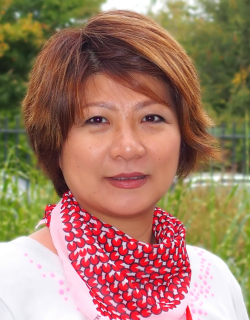 Jing was born in Shanghai and has lived in the Netherlands for over 20 years. She speaks fluent Chinese, Japanese and Dutch and knows very well what a child wants. She is loving and has a great sense of responsibility. With the help of games, songs, crafts and video, Miss Jing ensures that the children become more and more curious and want to repeat her. In this way they learn simple daily conversations in a relaxed atmosphere. Miss Jing believes: if you like it, you'll learn the fastest!
Li K. (Kun)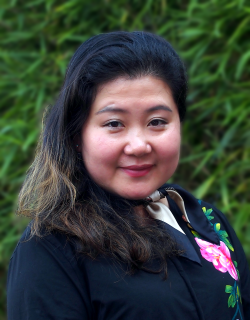 Li kun graduated from University of Groningen with Bachelor degree in Economics and Business Economics. She is a warm-hearted, friendly teacher with a good sense of humour, who is good at stimulating creative thinking in the classroom. Teaching gives her the great opportunity to learn, to refresh, and to re-learn with her students. Li Kun loves to share this wonderful experience and diverse cultures with people of all ages. Come to join her class!
Lu H. (Haixin)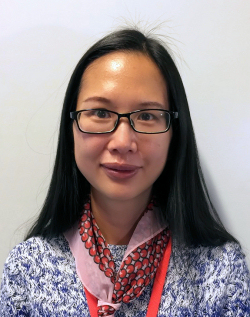 Haixin graduated from De Haagse Hogeschool. In 2014, she obtained an IPA International Chinese Teacher Qualification Certificate, high level. She can explain the Chinese language well with examples and encourages her students to speak and practice a lot. Haixin is from Guangzhou and speaks fluent Cantonese and Mandarin. Zij is responsible for the Cantonese department.
Sun F. (Sophie)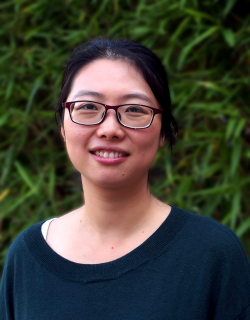 Fei graduated from East China University of Politics and Law with bachelor degrees in Economics and Law. Later, she obtained her master degree in Accountancy from Maastricht University. Since having her own child, Fei developed great interest and passion in early childhood education. She studies child psychology and early childhood education in her spare time. Fei especially values reading pictures books in enhancing students' Mandarin level. Fei wishes our next generation can appreciate how beautiful Mandarin is.
Niu C. (Chenxi)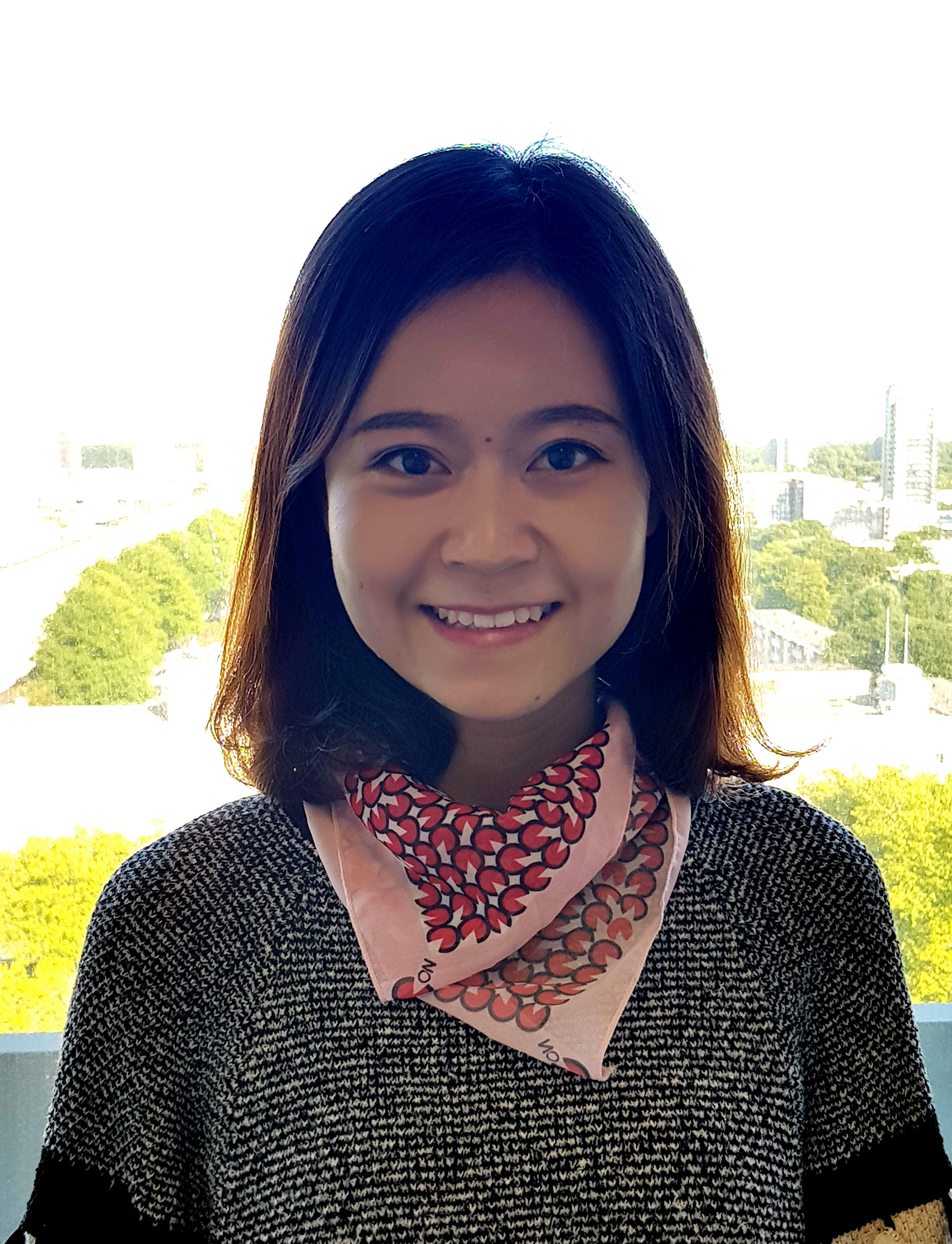 Chenxi studies linguistics at the Vrije Universiteit Amsterdam and has participated in research projects both in China and abroad. She is interested in language acquisition and development of children and devotes herself in teaching Chinese to foreign students. Chenxi beliefs that the core of learning Chinese lies in students interest, and the success depends on their persistence. By adopting a teaching method individualized for students specific needs, she aims to inspire students learning enthusiasm and help them gain long-lasting learning benefits.
Wang Q. (Qin)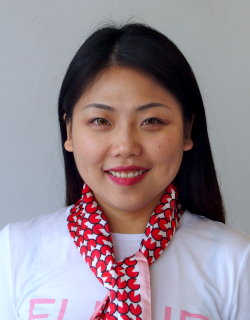 Qin graduated from the Department of Chinese language and literature of Maanshan Normal University. Since then she obtained a degree in management from Beijing Foreign Studies University, holds a language teacher qualification certificate and a second-grade qualification certificate for Mandarin. Since 2009, she has been engaged in education and training, also has rich teaching experience. She is passionate about teaching Chinese as a foreign language and pays attention to children's education. Qin is responsible, loving, and empathetic to her students, she is very popular among her students.
Wei X. (Xiumei)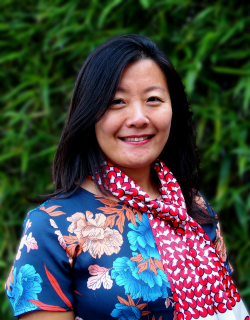 Xiumei is graduated from University of Groningen, the Netherlands as Msc. (Master of Science) in International Business. She is an ICLTA Certified senior Chinese teacher (ICLTA: International Chinese Language Teachers Association). Xiumei holds "Putonghua Proficiency Level I" – the highest level of Putonghua Proficiency Test. She has years of experiences teaching Chinese as second language to both children and adults. Xiumei is dedicated to sharing the joy of Chinese language and culture with a broad audience.
Zhang S. (Shihua)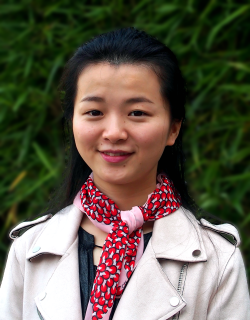 Shihua graduated from VU University and she is easy-going and responsible. She is good at teaching students' daily conversations in a relaxed and entertaining environment, bringing Chinese when play different games, deepening students' interest and understanding of Chinese. Encourage every student to practice more, write more and recognize more. "Bring Chinese to life!" is Shihuas motto.